Instructors for AK-CESCL Training Program
Steering Committee | Instructors
---
| | | | |
| --- | --- | --- | --- |
| Name | Approval Date | Affiliation | Email |
| Master Instructors | | | |
| Coon, Tracy | 04/10/2020 | DOT&PF, Northern Region | tracy.coon@alaska.gov |
| Packee, Eddie | 10/23/2015 | Travis/Peterson Environmental Consulting, Inc. | EPackee@tpeci.com |
| Trasky, Shawn | 03/12/2018 | Crouse Environmental Compliance LLC | shawn@cecalaska.com |
| Travis, Mike | 02/12/2018 | Travis/Peterson Environmental Consulting, Inc. | mtravis@tpeci.com |
| Zimmerman, Alex | 12/12/2019 | Creative Courses | azim07@comcast.net |
| Instructors | | | |
| Gladsjo, Garret | 03/02/2018 | proHNS, LLC | garret@proHNS.com |
| James, Joshua | 03/17/2020 | SWPPP It Good | |
| Mundahl, Erik | 04/24/2019 | Travis/Peterson Environmental Consulting, Inc | |
---
Tracy Coon
Instructor/Master Instructor (05/30/2017)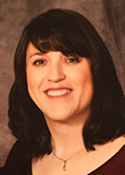 Tracy Coon was born and raised in Fairbanks. She attended the University of Alaska Fairbanks and has been working in the construction industry for over 20 years. The past nine years focusing mainly on the environmental field. She has worked as a Storm Water manager for private contractors, conducting inspections to assess conditions at construction sites and gravel facilities to ensure compliance with environmental regulations and permitting. She is currently a Stormwater Specialist for DOT Northern Region Construction.
Tracy loves to spend time with family and friends at her cabin. She enjoys riding snow machines and 4 wheelers.
Registration & Certifications
AK CESCL Instructor
CISEC
---
Edmond Packee Jr., PhD
Instructor / Master Instructor (10/23/2015)
Senior Scientist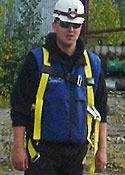 Dr. Packee earned his Philosophiae Doctor (PhD) in mining from the University of Pretoria in South Africa in 2005. He is a Certified Professional Soil Scientist (CPSSc.), Certified Professional in Erosion and Sediment Control (CPESC), Certified Erosion, Sediment, and Storm Inspector (CESSWI), and a Certified Professional in Storm Water Quality (CPSWQ). Dr. Packee has been performing erosion and sediment control related work since 1992. Dr. Packee is a Master Instructor for the AK-CESCL program.
Certifications, Degrees, Distinctions
Philosophiae Doctor in Mining - University of Pretoria in South Africa (2005)
Certified Professional Soil Scientist
Certified Professional in Erosion and Sediment Control
Certified Professional in Storm Water Quality
Certified Erosion, Sediment, and Storm Water Inspector
---
Shawn Trasky
Instructor/Master Instructor (03/12/2018)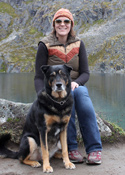 Shawn Trasky was raised in Chugiak. She received her Bachelor's Degree in Environmental Engineering in 2002 from Montana Tech before returning to Alaska. Shawn continued her education and in 2011 she received a Master's Degree in Project Engineering and Management, also from Montana Tech. She has over 10 years of diverse experience in the environmental engineering field that includes working for oil and gas companies, private consulting, and construction in Alaska.
Shawn loves Alaska for the vast outdoors and enjoys hiking, running, camping, and fishing with her two dogs, Elroy and Astro.
Registration & Certifications
---
Michael Travis
Instructor / Master Instructor (02/12/2018)
P. E.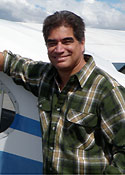 Michael Travis received his Bachelor's Degree in Fisheries Biology from the University of Alaska in 1980 and a Master's Degree in Environmental Quality Science from the UAF, School of Engineering. He brings over 30 years of experience to the table in the environmental engineering field and draws from a well-rounded background working for a pipeline company, the Alaska Department of Transportation and Public Facilities, and in private consulting.
Currently, Mr. Travis is a principal in Travis/Peterson Environmental Consulting, Inc. with offices in Anchorage and Fairbanks, Alaska. His current projects include pivotal contributions in advancing storm water management, hazardous waste remediation, fish passage, environmental impact assessments, and wetland permitting. His accomplishments across the environmental engineering spectrum offers a unique perspective and lends itself by making him a valuable resource for AK-CESCL.
Mr. Travis is a pilot and enjoys traveling throughout Alaska. He is also an avid golfer and loves to play during Alaska's brief and intense summers. He published two novels – El Gancho in 2006 and Melozi in 2010.
Registration & Certifications
Master CESCL Instructor (2009)
Certified Erosion and Sedimentation Control Lead, ID# 070039 (2007)
Registered Civil Engineer in Alaska. CE 8048 (1991)
Certified Environmental Professional, Certification number 02645 (1989)
Certified International Right of Way Association Instructor (1989)
---
Alex Zimmerman
Instructor / Master Instructor (12/12/2019)
Owner; Creative Courses, LLC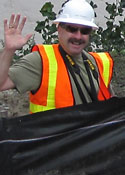 Alex Zimmerman brings over 20 years of large scale construction experience in Erosion and Sediment Control training. From large disturbance, linear, and single family construction to restoration and emergency landslide repair, his experiences add to informative trainings on real world compliance issues for construction site operators, inspectors, and designers. Alex has consistently found value in the quality education he receives from IECA training. By getting involved in the Pacific Northwest Chapter he has worked to bring more local training opportunities the IECA members and the local community.
Working with CSI Geosynthetics in Vancouver, Washington, Alex has been helping project teams succeed by planning for the productive and compliant completion of varied construction tasks. Consulting has been keeping Alex busy across the country and in his favorite destination state, Alaska.
"The beautiful scenery, challenging climate, and great people make Alaska special and a place I never get tired of." says Zimmerman.
Focusing on productive site management for compliance, Alex assists project teams with planning and site audits to identify potential problems and more effectively ensure regulatory compliance. Sought after for site consulting and training, Alex finds time to volunteer with his local watershed stewards association and assist statewide stormwater management committee members.
Alex has been recognized by various associations and agencies for his professional course preparation and delivery. Developing custom trainings for audiences as varied as Alaska Army Corps of Engineers, Alaska Department of Transportation, Building Industry Association of Washington, Alaska Department of Environmental Conservation and cities in British Columbia, Alex stays up to date and informed on the latest regulations and compliance challenges. He was the 2009 recipient of the Educational Achievement award by the International Erosion Control Association. Course participants learn how to control costs, prevent erosion, protect water quality, and comply with permit requirements in an positive, proactive, profitable manner.
Registration & Certifications
Master CESCL Instructor
IECA Educational Achievement Award (2009)
CPESC
CISEC
CESSWI
---
Garret Gladsjo
Instructor (3/22/2018)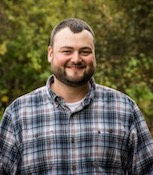 Garret is a licensed professional civil engineer and manager of proHNS LLC, a Southeast-based consulting firm specializing in engineering, technical, and administrative services. Before joining proHNS in 2016, Garret worked as a Project Engineer for the Alaska Department of Transportation and Public Facilities, where he actively applied erosion and sediment control practices on projects throughout Southeast Alaska. Born and raised in Washington, Garret cut his teeth in positions with the Snohomish County Public Works and Reichhardt & Ebe Engineering before moving to Alaska in 2013.
Garret actively maintains his AK-CESCL certification and keeps up to date on the latest technologies for effectively managing storm water on construction sites. In his current role as proHNS Principal Engineer, his many responsibilities include writing SWPPPs, developing Excavation Dewatering BMP Plans, and ensuring compliance with environmental permits.
In his spare time, Garret enjoys spending time outdoors with his wife Brittany and their two dogs, Rainier and Maggie. He is an avid sports fan and can often be found ranting on Facebook about the performance of his favorite teams.
Certifications, Degrees, Distinctions
AK-CESCL Instructor 2018
Bachelor of Science in Civil Engineering (Washington State University)
Alaska Registered Professional Civil Engineer AELC #14469
American Society of Civil Engineers (ASCE) Member - Juneau Branch
Alaska Certified Erosion and Sediment Control Lead #DOT-16-0049
Western Alliance for Quality Transportation Construction Technician
Certified Traffic Control Supervisor and Technician (American Traffic Safety Services Association
---
Joshua James
Instructor (04/17/2014)
Instuctor; DOT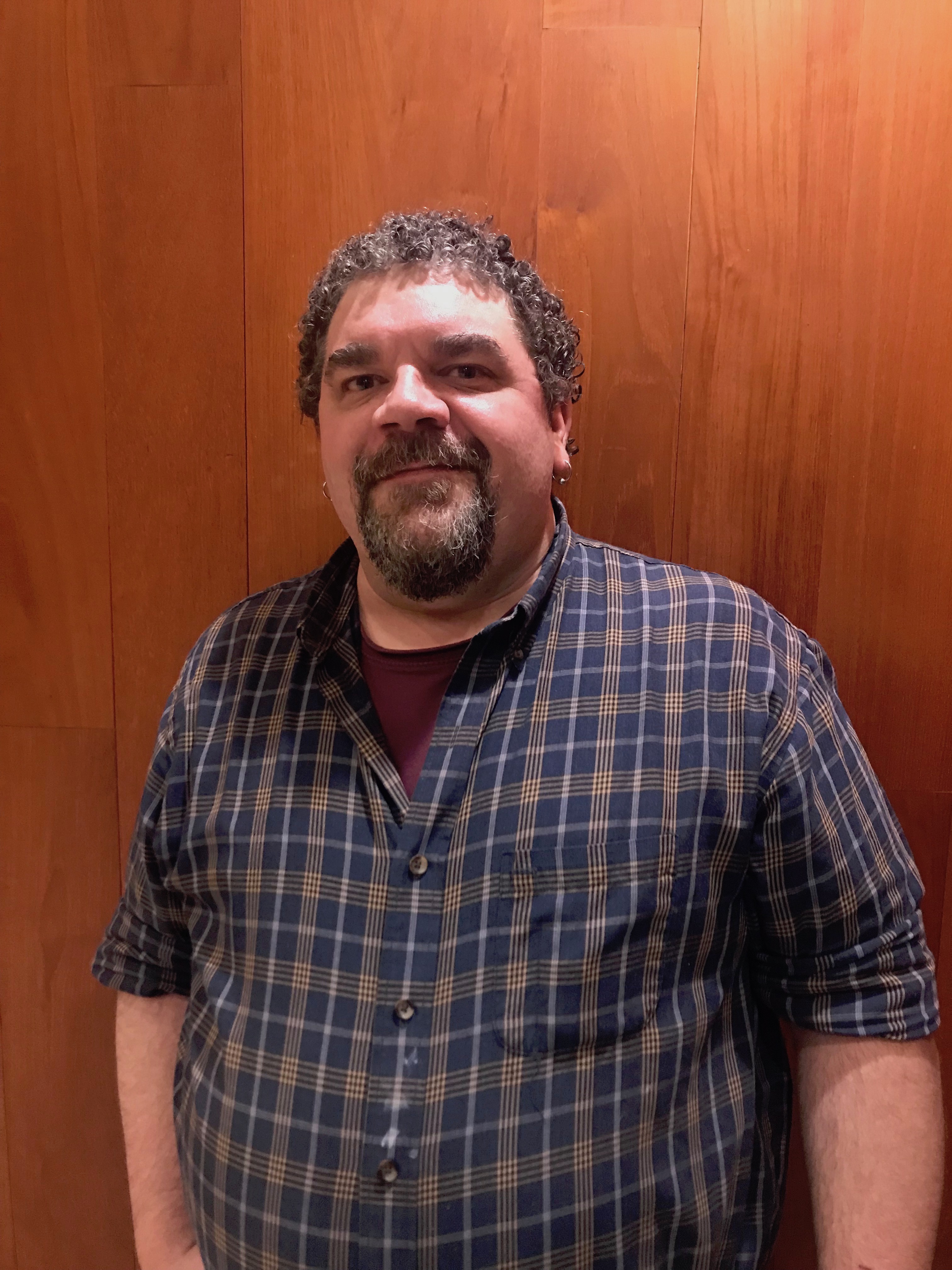 Joshua James is a fourth generation Alaskan. He earned a BS in Civil Engineering from UAA in 2008, and is a licensed professional engineer in the state of Alaska. He has been an instructor of the AK-CESCL course since 2014, and maintains both AK-CESCL and CISEC certifications.
Joshua is also a journeyman heavy equipment operator having spent 10 years in the Alaska gold mining industry, both placer and hard rock. During his time in gold mining, he was an operator, foreman, surveyor and planner. Joshua left mining to complete his education. He began working in the Alaska Central Region DOT&PF as a college intern in 2004, a highway designer in 2006, a construction inspector in 2008, and an Erosion and Sediment Control Analyst in 2010.
He is responsible for providing support to projects in maintaining APDES compliance, and participates in ongoing APDES compliance education for AKDOT&PF staff and our partner contractors. Joshua is an AK CESCL instructor for SWPPP It Good.
Registration & Certifications
AK CESCL Instructor
CISEC
---
Erik Mundahl, P.E.
Instructor (04/24/2019)
Environmental Engineer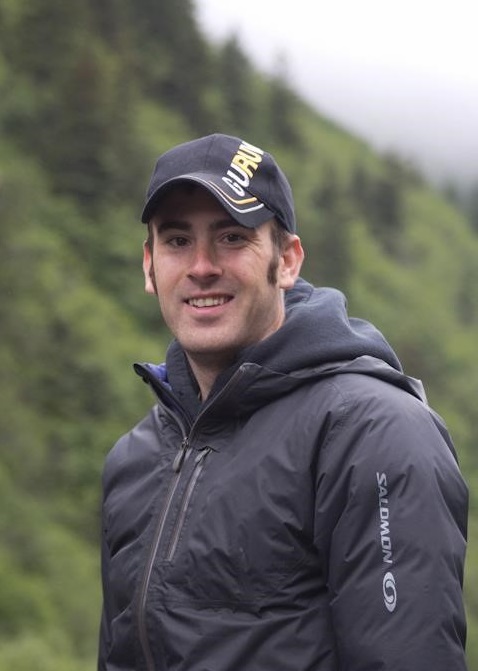 Erik Mundahl received his Bachelor of Science Degree in Environmental Engineering from Michigan Technological University in 2009. He is a Registered Environmental Engineer in the State of Alaska. He has more than 10 years of experience working in the environmental engineering field throughout Alaska, primarily in the consulting industry.
Currently, Erik works as a senior environmental engineer for Travis/Peterson Environmental Consulting, Inc. in Anchorage, Alaska. His work includes the development and management of storm water plans, environmental impact assessments, design and permitting of drinking water and wastewater treatment systems, wetland permitting, and hazardous waste and contaminated site remediation.
When he's not working, Erik spends his time chasing his dog around in the mountains and working on his cabin in McCarthy.
Registration & Certifications
AK CESCL Instructor 2019
Certified Erosion and Sediment Control Lead (Since 2009)
Registered Professional Environmental Engineer in Alaska, EV14420 (2014)